Decorate for the holiday season with photo prints
24 October 2019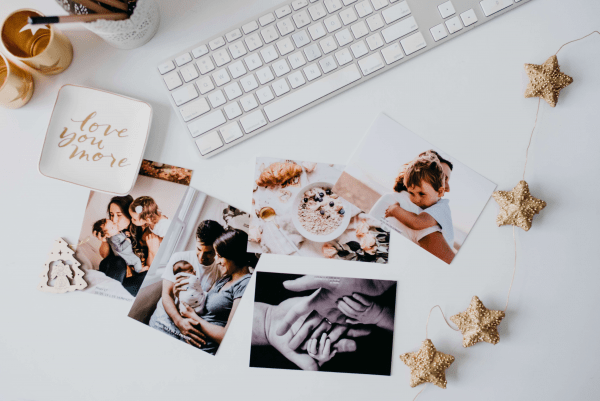 Thanksgiving and the lead up to Christmas is all about celebrating family, so why not extend this to your decorations? We've put together a quick guide on how to incorporate photo prints into your Christmas decor. May these ideas bring you joy during, and past, the holiday season.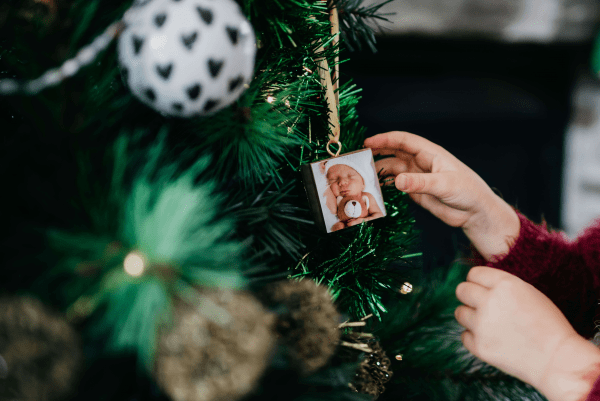 Spruce up your Christmas Tree
The Christmas tree has been the centerpiece of holiday decorations for years. Homes around the world have been filled with the smell of pine needles (or at least pine-scented candles!) from the first of December. So what better way to spruce up your Christmas decorations than to peg wallet prints to the branches of your tree?
Theme your prints around memories from the past year, portraits of loved ones, or search pexels.com or unsplash.com for beautiful, free-to-use imagery.
Remember the Ghosts of Christmases Past
If you're hosting any holiday celebrations, a gallery of past Christmas photos makes an effective display. Put the call out to siblings, parents, aunts, uncles, cousins or even family friends - who knows what photos they might find. Whether they're already in digital format or need scanning, the more photos you can collect the better your gallery will be.
Print the photos in different sizes for visual interest and, if you know when each photo was taken, arrange them on your wall in the order they were taken for a trip down memory lane.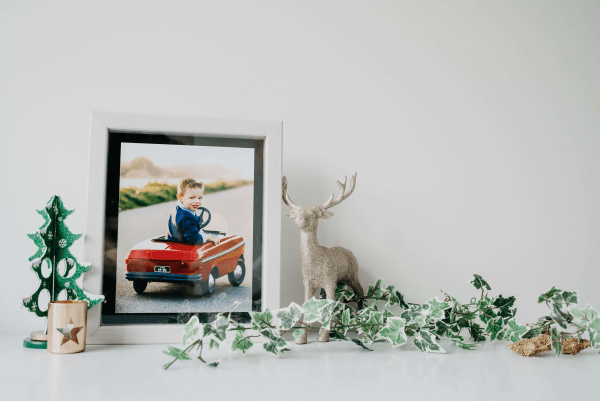 Theme Your Mantel
Print family photos, portraits of loved ones who can't be with you at Christmas, or even your favorite memories from the past year! Arrange them in frames on your mantel or a shelf, varying the sizes for visual interest. Weave some holly or ivy through the frames for pops of colour, then add extra elements like candles and little presents.
Quick DIY:
To make little presents, just wrap small boxes! You can use whatever Christmas wrapping paper you have lying around the house, but we like kraft paper because it goes well with any decor. Decorate with a small ribbon tied in a bow. Your present boxes can be any size you like, just make sure they don't overwhelm your photos.
A Gift For You
Christmas decorations don't just belong in the living room! Personalize your gifts as you wrap them, with small wallet prints of each family member.
Let us know if you try any of these ideas and how they turn out with the hashtag #HaveAPrinticularChristmas!
Printing photos is just as easy as these Christmas decorations!
1. Visit printicular.com
2. Upload your photos and select your required print sizes.
3. We'll send your order to your selected Walgreens store and they'll have your prints ready to be picked up on the very same day.